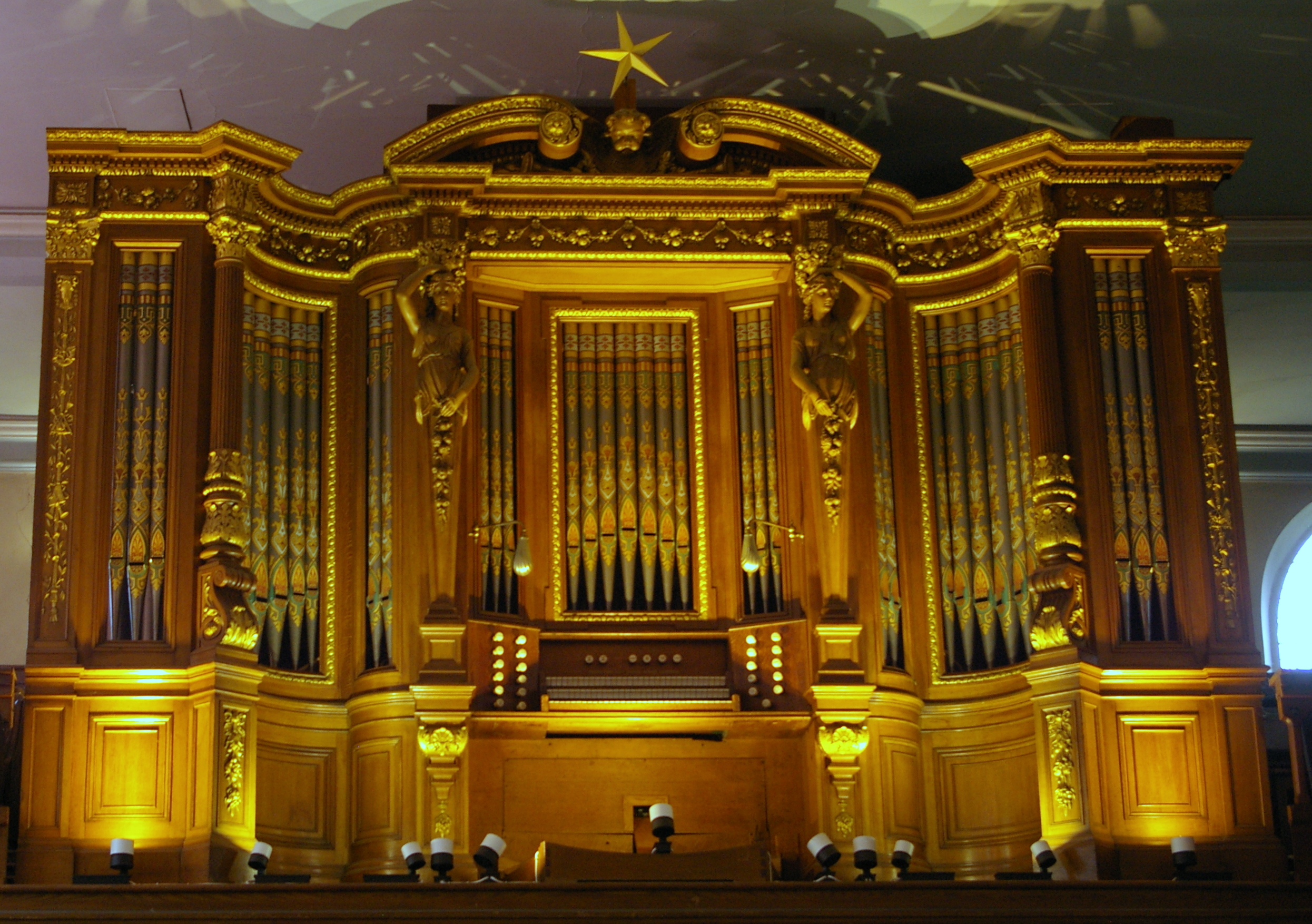 Fr. Richard describes it as: "one of the finest organs in this part of Wales".
It has three manuals and around 2,000 pipes.
The instrument was built in 1883 by Bevington and Sons, organ makers of Soho, London. It was painstakingly re-built and re-voiced at St Mary's by Trevor Tipple, of Worcester, following its move from Holmer Church, Hereford. The instrument attracts interest from organ buffs, enthusiasts and organ societies from around the world.
It is used for recitals as well as for church services.
Fr. Richard, who studied music at Trinity College, London, and has considerable skills as an organist, being a specialist in the characteristic organ-loft skill of improvisation, cannot overstate its musical capabilities.
Fr. Richard says: "So many churches are getting rid of their organs and replacing them with electronic ones, but we have travelled in the opposite direction. It is truly wonderful that we are now attracting major world-renowned organists to play the Bevington Organ in recitals and as accompaniment to choral works and concerts".